Discover The Power Of Providing Customer Engagement
by Eliza Mationg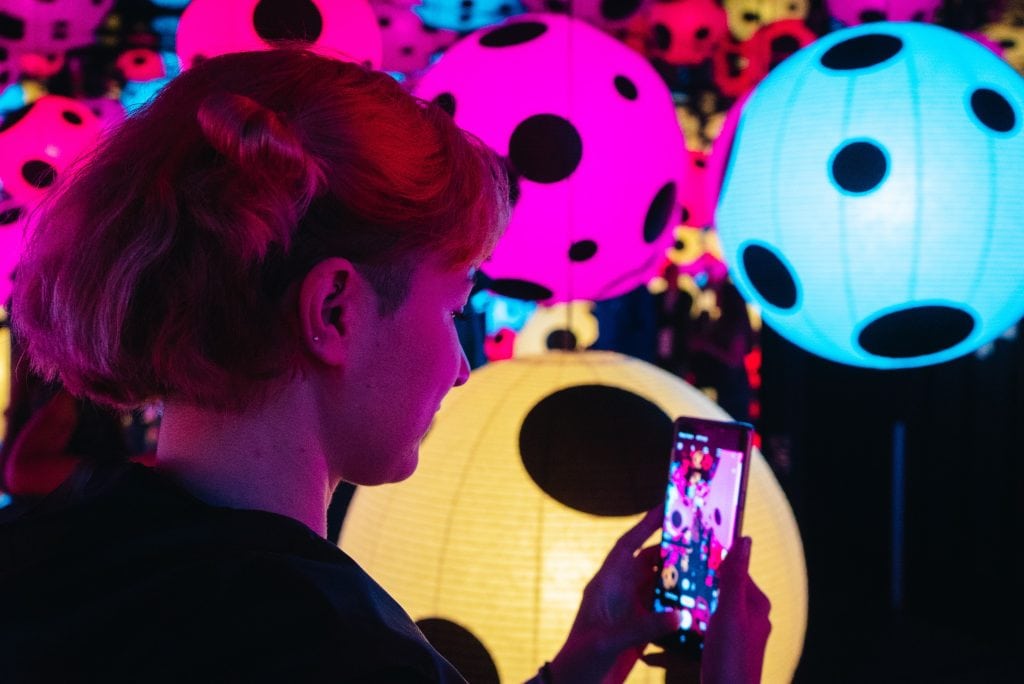 With hundreds and thousands of companies reaching out to the public, it is harder than ever for a brand to stand out and make an impression. Over the years, large and small businesses alike have put multiple marketing strategies to the test just to achieve visibility and awareness. What they have learned is that today, most customers are looking for more than being fed information from both traditional and digital ads, and respond better to brands that create unique experiences through marketing.
WHAT IS EXPERIENTIAL MARKETING?
Experiential Marketing, also known as Engagement Marketing, is a strategy that builds a deep emotional connection between a brand and its market through innovative and memorable customer experiences. Through it, consumers directly participate in brand engagement that allows them to witness and become more familiar with a brand and its products beyond the surface level.
This marketing strategy was designed to forge lasting brand loyalty through satisfying customers' needs, catering to all their senses and tapping into their emotions. Consumers are viewed as seekers of dynamic experiences rather than as passive customers who only receive business messages.
With this, Experiential Marketing continues to attract the attention of brands and is now becoming the core model in the field as it gives them the freedom to diversify their marketing efforts and to explore further outside the limits of traditional advertising. Moreover, it enables brands to build a unique identity that differentiates themselves and their products from competitors and holds great power in influencing the emotions and behavior of consumers.
Experiential Marketing is a powerful, profound strategy that covers a variety of engagements that allow businesses to directly communicate and interact with their market. These methods include guerilla marketing, brand activation, event marketing, and retail installation. Experiential Marketing also covers in-person surveys, kiosks, sponsorships, samplings, direct mail, classes and workshops, and the like.
BENEFITS OF EXPERIENTIAL MARKETING
Experiential Marketing is a revolutionary strategy because of the significant benefits it provides to businesses, which include:
Building brand awareness
Beyond introducing a brand to a new market, a creative, memorable Experiential Marketing campaign can create advocates within its audience. Leads are also further generated through word of mouth, as more people with positive experiences and more in-depth knowledge of the brand and its products or services share recommendations within their networks.
Increasing brand loyalty
Through Experiential Marketing, you can tap into creating emotional engagement with your audience that will encourage them to support your company over and over again. Through this type of marketing, you can show your consumers your shared values, and authentic identity through different tactics and tactile experiences.
Collecting useful customer feedback
Customer feedback is what helps businesses improve their brand, services, and products. Executing an Experiential Marketing campaign allows a company to directly interact with its audience and gain perspective from a different point of view—namely, its market's—to adjust its strategies and tactics accordingly.
Increasing consumer knowledge
Experiential Marketing allows audiences to delve deeper into a brand through memorable engagements. All elements—from visuals to interaction—play a vital role in how the brand is perceived, and come together to flesh out a brand's whole persona. If consumers are provided with engaging, fun, and appealing campaigns, only positive insights and reviews will be formed. In simple words, Experiential Marketing opens the door for businesses to create a great impression on their audience.
Experiential Marketing allows enterprises, small or large, to thrive in competitive industries. With its advantages, brands have a big chance to stay memorable amongst hundreds of competitors and to stay at the top of their game. This is one of the reasons why Experiential Marketing is a significant tool that every company should consider implementing.
Aside from the aforementioned benefits it provides, Experiential Marketing also enables businesses to build relationships, establish relevance, encourage interaction and product trials, allay dissatisfied customers, and increase return on marketing investment.
HOW TO START YOUR EXPERIENTIAL MARKETING CAMPAIGN
Developing a comprehensive Experiential Marketing campaign allows companies to reap a world of benefits. Here are the essential steps to take when implementing this strategy.
Understand the market
It is vital for businesses to know and understand your target audience's persona, behavior, preferences, and interests. Obtaining this kind of information is essential to the way you shape every marketing plan and strategy that you will execute within your company.
Gaining an understanding and clear perception of what type of audience your market is will enable you to deliver your business' message in the most effective way, at the same time, identify what specific methods and tactics that work the best and deliver results.
Deliver a coherent message
For your business to accomplish your marketing mission, the message and the call to action you are trying to deliver to your customers should always be direct and compelling. Consumers who will receive the message should be able to understand what your business is offering. Every marketing message that will be conveyed should also have a clear association with your brand and be aligned with the current vision, mission, and goals of your business.
Provide campaign value
In developing Experiential Marketing, businesses should remember to be customer-centric by exceeding the expectations of their customers, providing value, and proving that customers can get their money's worth from your brand's products and services. It is important that the market feels that, whatever is being offered, they can greatly benefit from it as a consumer.
Leverage social media
Social media is a powerful instrument especially when it comes to garnering attention and increasing engagement. Businesses should embrace the power of these platforms when embarking on experiential marketing in order to promote the campaign and gain more awareness. Remember: customers are more satisfied with their purchases after first gaining initial knowledge about what is being offered to them before making a final purchase.
Prepare an engaging campaign
When planning an Experiential Marketing campaign, your brand should work on providing an engaging, lively, appealing, and interactive experience for your audience. With this, consumers will be more inclined to engage as they are given the chance to directly interact with the brand rather than just receive messages passively from different media platforms.
Motivate the audience to spread the word
One of the advantages of Experiential Marketing is it allows your business to engage with your market directly and even encourages your audience to disseminate what they have experienced with your campaign.
EXPERIENTIAL MARKETING OF SAGA
As a company, SAGA turns its clients' vision into extraordinary below-the-line campaigns through its Experiential Marketing services. From ideation to execution, SAGA offers different strategies that will lead each client to reach their goals.
With SAGA's more than 25 years of experience in the industry, it continues to offer a revolutionary approach to Experiential Marketing that delivers quality results to its clients by creating more opportunities to build on customer-brand relations.
To learn more about SAGA's services, you may contact us at [email protected], +63 2 8635 2961, and schedule a call with one of our team members.